This weekend there are reductions of 
up to 50% off new season stock!!
If you're a fan of Freddy Flintoft or even if you like Jacamo clothing, then this is the weekend for you. Until Sunday midnight, Jacamo are offering some of their new season stock with up to 50% off the recommended retail price. I just took a look at the items on that site (some are below) and the prices are just insane!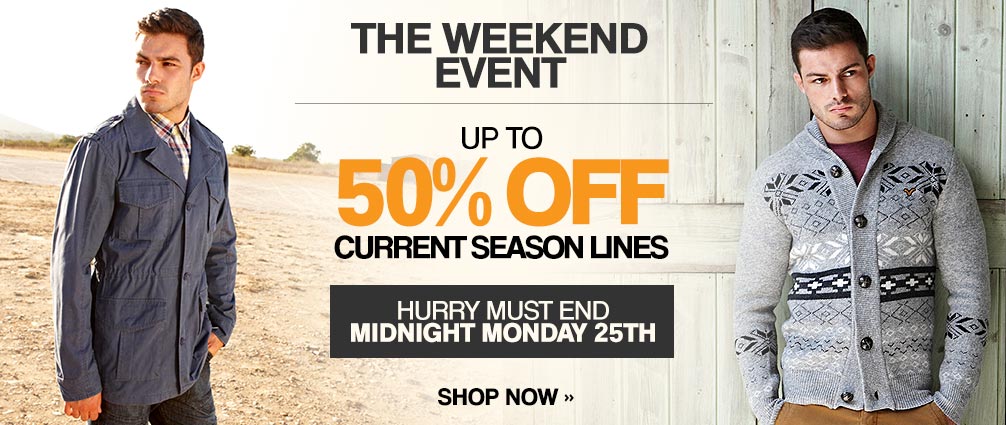 Up To 50% On New Season Stock With Jacamo
Here's a quick look at just a few of the great new season styles reduced now…!
Category: Clothing, Fleece, Jacamo, Jacket, Jeans, Latest Deals, Mens Clothing
I set up Hot Deals Monster because I was frustrated with the lack of deals specifically targeted to Men. I wasn't interested in cheap nappies or 10p off my next box of cornflakes. I wanted real, interesting deals that would genuinely help and save money for the male consumer.